Meet the team who make us today!
 " The most dangerous words in trading is that I CAN DO IT EASILY."
StocksAim is the Best Indian Stock Market Institute that provides you with Best Online Stock Market course in Hindi.

Generally, trading is considered as a business that is not suitable for everyone, but this is just a hoax that we clear by making you learn about the strategies that can provide a good profit.
StocksAim is now a full grown institution and well known name in the field of share market and intraday trading , but every esteemed organization needs a strong foundation, like roots that uphold a fruitful tree. For StocksAim these roots run deep and started their rise at a very early age.
What Makes Us Different from the Competition?
We focus on helping you understand markets better & learn to analyze charts on your own & not just sell you a strategy that is not enough on its own. We help you design your Trading Plan, which is crucial; therefore, you will always have an Entry Plan & Exit Plan. Being Unbiased in the Stock Market is a Blessing; always have a Neutral Mindset. A calm mind continuously learns to keep the peace even in a situation of chaos, "RESERVE YOUR CHAOS".
StocksAim over the period of time has evolved & can help anyone with no experience & no prior knowledge about the Indian stock markets to become a consistent profitable trader & change his/her financial life after learning from us. If you purchase any course from us we will provide some extra benefits which are listed bellow:-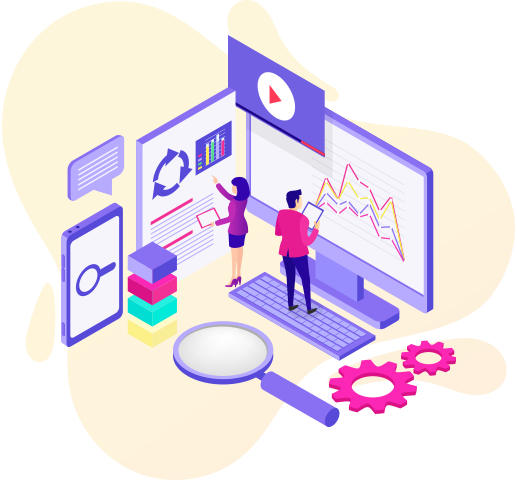 Chart Pattern, Support & Resistance,Trendline
Psychology = Trader Mindset
Hello, I am Vikash Chaudhary , a professional stock market trader, with expertise in Intraday trading, and an active social media presence in education and guiding budding traders. I have an organization under the name of  StocksAim, that has a Youtube channel with over thousands of  subscribers. Me and my organization AIM is to impart the knowledge and skill that I have acquired with over 7 years of experience in the field of stock market
My curiosity and a knack for financial field gave a start to my journey in the area of stock market at a very young age, since then I have self taught, learned, experimented, and explored every aspect of trading to develop and curate a tangible and optimum approach to the field of stock market.
I at StocksAim aim to provide the guidance and mentorship that most traders are in pursuit of, but deprived of, to help every trader out there get the right direction and the head start that is needed to boost their career in today's market.
We believe in COACHING. A teacher may be able to help you get 100 out of 100 marks. But in real life, in real business, in real stock market – you need a coach. In any field you need a coach if you want to achieve your goals. A coach can be bitter for you, a coach may give you hard lessons, a coach may not help you always but a coach will bring the best out of you, a coach will make sure you will solve your own problems.
So if you are serious about stock market, if you want to make money from stock market and if you are not looking for a sugar-coated bookish knowledge then join us.
"Life seems to be like a stock market. Where relationships are traded. Can't judge when the value of a relationship will go high or low!"